Yoga Practice for
True Beginners
As a yoga teacher, I enjoy teaching the foundations of yoga every day, because I want all interested students to receive the benefits of yoga. However, many students have told me that the beginning level videos they have tried are too difficult, too technical or too fast. Unfortunately, some students have even said that the videos they have tried have been discouraging and have made them feel that yoga is not for them. I am grateful to my students for inspiring me to create a DVD that is appropriate for most beginning students.
This DVD Makes it Easy to Get Started
For beginners
Easy to follow instructions
Enjoyable pace
8 sessions (15 min. to 1 hr. each)
In English and Spanish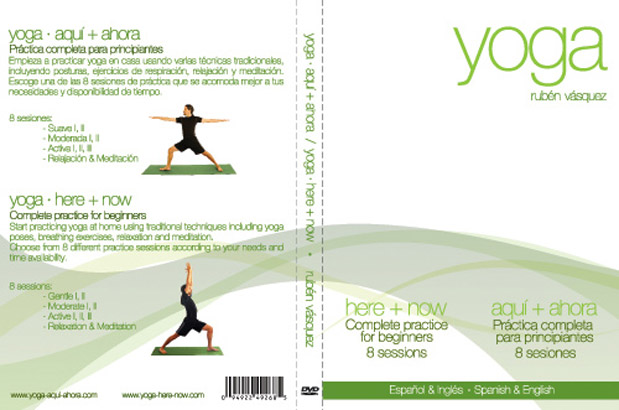 Complete Holistic Practice
Get the Benefits of Yoga at Your Own Pace
I practice yoga every day and I know that yoga is more than just physical exercises. Yoga is a complete holistic practice for integrating the actions of our body, breath, mind and spirit. Each practice session in this video includes all of the elements of yoga including postures, movement, breathing, relaxation, concentration and meditation. All the sessions in the DVD are designed for beginners and the pace makes it easy for you to enjoy the practice and received all of the benefits that yoga offers.
A clear and concise introduction to Yoga
Simple guidelines for practice
Easy to follow explanation of breathing
7 different sessions combining a set of fundamental postures
1 session focused on relaxation, breathing and meditation, very useful for stress relief
Original soundtrack created to complement each practice perfectly.
English and Spanish soundtracks
"I think the DVD is excellent in many ways. I would most definitely recommend your DVD to anybody"
What You'll See in Yoga Here+Now
Basic Principles for Yoga Practice